Celebrate Recovery
Wednesdays at 6:45pm beginning November 2019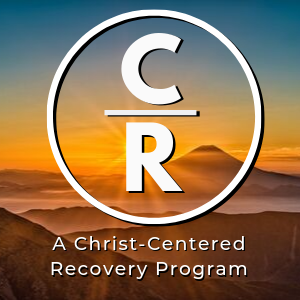 What Is CR?
Celebrate Recovery (CR) is a Christ-centered recovery ministry for people 18 years and older. In CR p
eople can find freedom from any hurt, hang-up or habit that is making their life unmanageable.
We all have the ability to become addicted to something. Celebrate Recovery (CR) is a safe place to address destructive or compulsive behaviors, unhealthy relationships, addictions (drugs, alcohol, food, pornography), anger, shame, codependency (addiction to people and control), past abuse and so much more.
In Celebrate Recovery you will experience the power of God's grace in ways you never thought possible. You will see lives changed, hearts healed, relationships rebuilt, and hope restored. Celebrate Recovery is all about sharing our experience, strength and hope and finding true recovery through this Christ-centered 12 step program.

When & Where
We meet weekly on Wednesday evening in the Worship Center at
Gateway Church of Christ
(22705 S Ellsworth Rd. Queen Creek, AZ 85142)
6:45pm - 7:45pm
Large Group Worship Teaching & Testimonies
7:45pm - 8:45pm
Open share groups for men and women Newcomers 101 for our guests
8:45pm - 9:15pm
Informal fellowship with light refreshments to connect people with open share groups, accountability partners, and make new friends
Celebrate Recovery offers freedom in Jesus Christ our One and Only Higher Power.
CR Snapshot
Celebrate Recovery meetings begin with Large Group with is a time of worship and teaching. Every other week is alternated with a testimony of someone who has made progress in their journey.
After Large Group is Open Share Small Groups. These groups are divided by men and women and serve as an opportunity to discuss one's current struggles with a supportive group of people without judgement. these groups are governed by rules and no one is obligated to share if they don't care to at the time.
The night concludes with informal fellowship and refreshments.
Beyond the weekly meeting there is a 12 Step Study for both men and women which is more intensive in the recovery program. Participants journal answers to questions and have group discussion with a Step Study leader. These groups start every few months. You can find more information about Step Studies by following the WHAT TO EXPECT link above.