Gateway's Media
Sermons, Videos, and More
Youth Group at Phoenix Comicon
Our teens had a great time at Phoenix Comicon. A big thank you to the con for providing us with tickets, and they can't wait to go back!
We recently joined a group from Tempe Church of Christ and headed down to Mexico to built two homes for families there.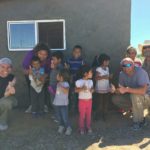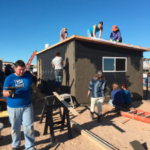 Fourth of July Family Event
We had a great time at our game night, ice cream social and talent show. Here are some highlights from the evening!
Apr 2, 2017

The God of Resurrection

Mar 26, 2017

While it is Day

Feb 26, 2017

To Fear or Not to Fear

Feb 12, 2017

Raising the Bar

Feb 5, 2017

Lights on Lampstands

Jan 29, 2017

Gods Presence

Mar 13, 2016

Lavish Worship

Jun 21, 2015

Patient Faithfulness – Judges 6-8

Jun 14, 2015

Relentless Faithfulness – Judges 4

Jun 7, 2015

Unexpected Faithfulness – Judges 3:12-30